Patients with cancer have at least a six-fold increased risk of blood clots – a sad statistic that we have made our goal to change.
It is almost like a secret among cancer patients. , is an all-too-real risk for many with cancer, especially those with lung and colorectal cancer. Almost 1 in 4 lung cancer patients die from a blood clot in the lung. This type of blood clot is called pulmonary embolism. These clots are sometimes known to stem from surgery or .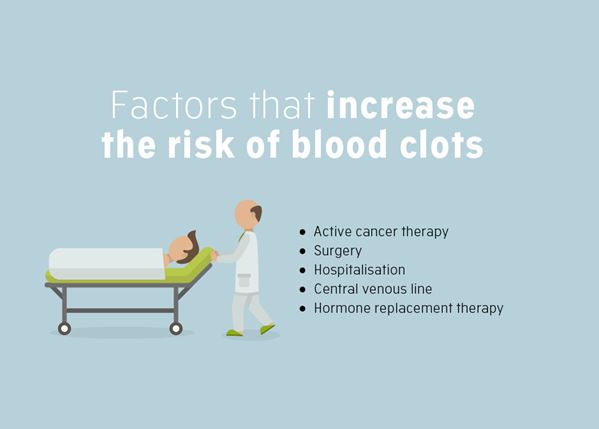 Cancer-associated can be helped
As a matter of fact, more than 20,000 cancer patients have died in Europe in 2016 – not from cancer, but from complications due to blood clots. In UK alone, 4800 people have died from cancer-associated . This is unacceptable, taking into account the level of medical attention and service that these patients already get. Blood clots can be resolved, and it is important to spread the word and understanding about why cancer patients have a higher risk of blood clots.
VIDEO: Prof. Simon Noble, Clinical Professor Palliative Medicine from Cardiff University explains the nature of blood clots and how treatment can cause cancer-associated .
Three factors that impact your risk
Studies have demonstrated three factors that impact your risk of developing a blood clot:
The type of cancer you are diagnosed with
How your cancer is being treated
Your level of physical activity.
Go to our article about the risk of developing a blood clot and what you can do.